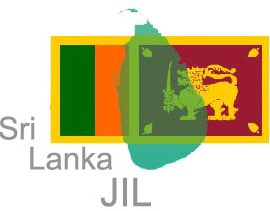 The idea of an international law journal was first mooted in 1989, at a Faculty Board Meeting, which was chaired by Professor (Emeritus) G.L. Peiris, who was at the time the Dean of the Faculty of Law, University of Colombo. The proposition was made by me, and it was strongly supported by Dr. E. Jensen, who was a visiting Fulbright Scholar.
Dr. Jensen, while being a lecturer at the Faculty of Law, was also the Project Officer of the Asia Foundation in Sri Lanka. He was extremely helpful in procuring the grants to complete the first two volumes of the Sri Lanka Journal of International Law. We remain grateful to Dr. Jensen and the  the Asia Foundation, for the support extended to us, to make this idea of an international journal a reality.
The next step was finding a book agent, a very difficult task for a journal from a small country such as Sri Lanka. With Gods' blessings, it was possible to get the support of Gaunt&Sons, from Florida. They offered to buy 50 copies of the journal outright. This was sufficient to meet the cost of printing and the basic expenses.
I must sincerely thank the late Prof. Stanley Wijesundara, the Vice-Chancellor at the time of the launch of the first volume of Sri Lanka Journal of International Law. As we re-launch our Journal, we will continue to honour the memory of Prof. Wijesundara, a dedicated scholar and a great man full of loving kindness, who was cruelly assassinated.
We thank the former Vice-Chancellors, Prof. G.L. Peiris, Prof. W.D. Lakshman, Prof. Savitri Goonesekere, Prof. T. Hettiarachchi, Prof. Kshanika Hirimburegama, who have given their support to sustain the publication of more than 20 volumes and also the incumbent Vice-Chancellor, Prof. Lakshman Dissanayake.
We also thank the former Deans of the Faculty of Law, who too lent their valuable support: Prof. G.L. Peiris, Prof. Anton Cooray, Prof. (now Justice) Shirani Banadaranayake, Prof. Sharya Scharenguivel, Mr. N. Selvakkumaran and Mr. V.T. Thamilmaran. We are grateful to the incumbent Dean, Mrs. Indira Nanayakkara and the Editor-in-Chief Mrs. Wasantha Seneviratne for the vital role they played in reviving the Journal.
Rev. Dr. Noel Dias
Founding Editor and the incumbent Consulting Editor